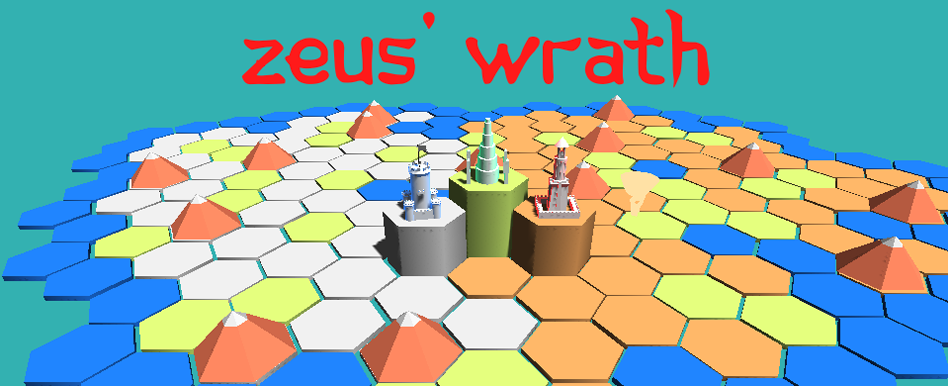 Zeus' Wrath
Zeus' Wrath is a top-down RTS where you rule an empire against an onslaught of apocalyptic events. Hold to grow your structures and expand your hubris to create an empire worth remembering. Golden ages reward empires that prevent widespread destruction.
Press left mouse button to build structures.
Hold left mouse button to grow.
Mouse to screen edge/WASD to move camera.